Below you will view comments and Cockapoo pictures from prior customers who have purchased our Wisconsin Cockapoo Puppies in the past, their happiness has made our hard work producing our Cockapoo beauties well worth it! * We love our Cockapoo Puppies *


Below are photos of "Toby" just after arriving at his new home up to now, a year old. He lives in Glen Ellyn, IL.

Little Siri below after a hard day farming in Tennessee, a cute professional photo just taken.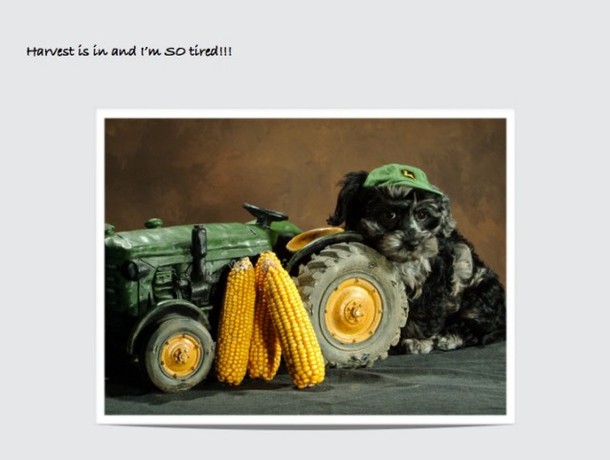 ---
Maelee below getting ready for her first winter and fun in the snow.

---
One of our Cockapoo Puppies 10 weeks old
in photo below now living in San Antonio, TX.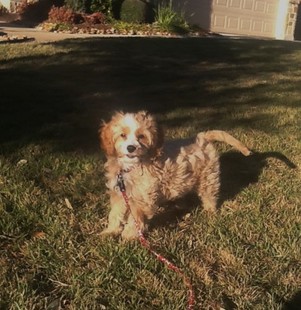 ---
Below is an update on Lily at just about 6 months old,
such a beautiful Cockapoo she has grown to.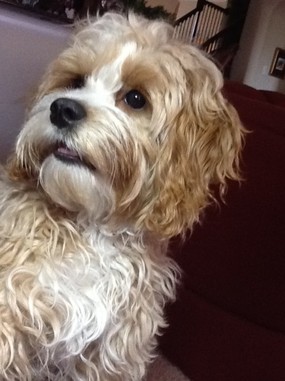 ---
Mike & Sonya, here are photos of Sparkels a super dog now 4 years old & Jo Jo is a FABULOUS puppy --coming along big time --14 pounds of lovable puppy at 5 months old. You breed beautiful Cockapoos!
Best
Marilyn Bach

Hi Mike, we purchased "Kent" from you about 5 years ago. He is a phenomenal dog and flies with us on flights between Great Barrington, MA and Miami Beach, FL! The stewardesses love him! He is a complete delight and has added so much to our lives. We went 28 years without having a dog and I cannot imagine living without one again!
BRITTANY (Above & below at different ages)
AMBER & LACEY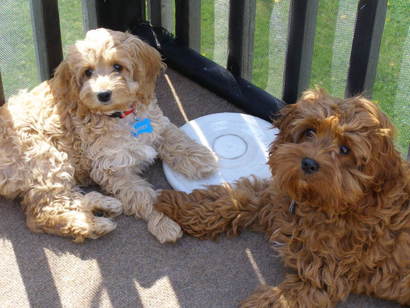 ---
Izzy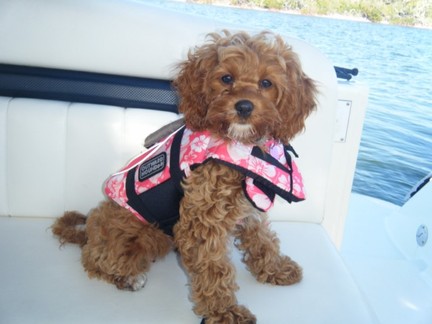 ---
BENNIE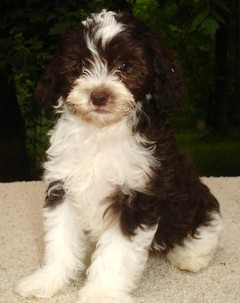 ---